Welcome to my craft blog!
I am an avid crafter (and huge nerd) and finally decided to get a blog together specifically to showcase my finishes and works in progress. I love to work with a lot of mediums, as you will see, but my current obsession is cross stitch.
I will start here with Days 1-4 of one of my current works in progress, a (quite large) picture of Sailor Mars from the Japanese anime Sailor Moon. I'm aiming to have her done sometime in April for a friend (who coincidentally shares her birthday with Sailor Mars).
Day 1 - Just a start:
Day 2 - Eyes!
Day 3 - A face!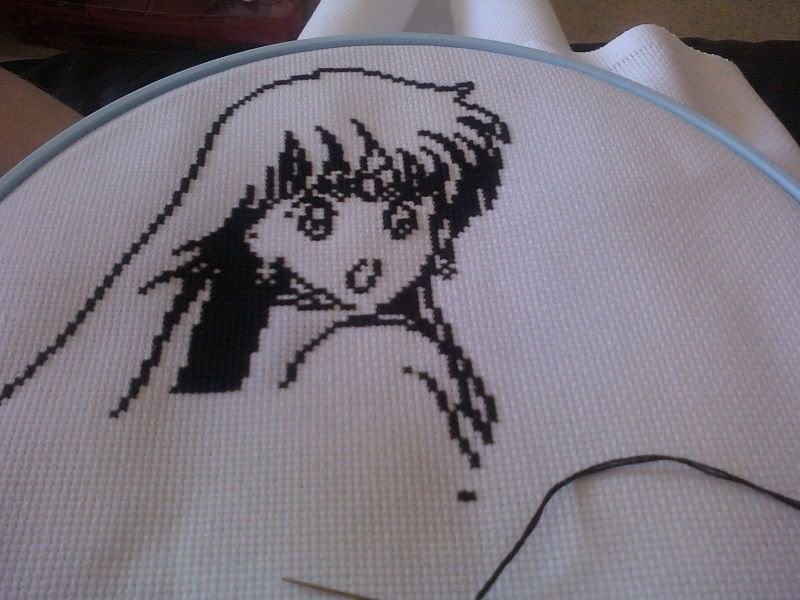 Day 4 - The beginning of an arm!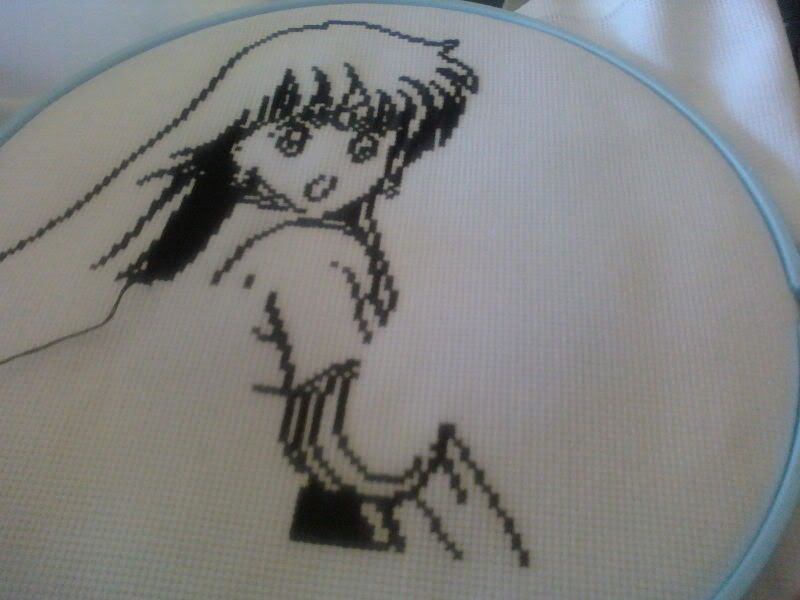 Sorry about the weird size differences in the pictures, I've been using my camera phone for quick pics.
I'll be sure to update with my smaller projects and some past ones between days of this one! Hope you enjoy!